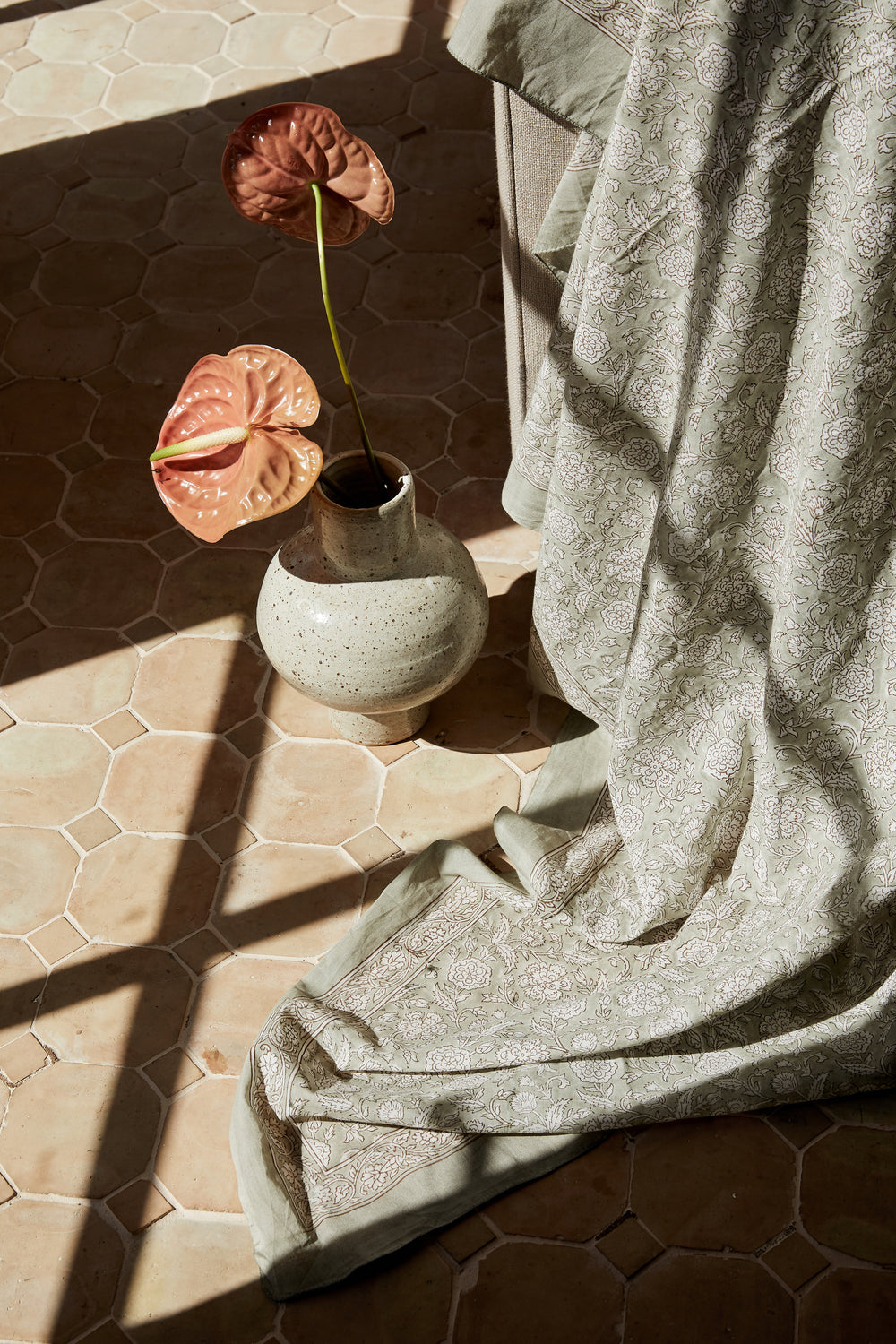 Our Materials
We are bringing back time-honoured artisan skills to create beautiful, limited run dresses and homewares, for the modern home owner.
All our pieces are made entirely by hand, and are designed to use 100% sustainable processes, and have you feel comfortable and confident in your choices.
Our Linen
A super high quality, all-natural, lightweight, breathable flax. With benefits of moisture-wicking (moving moisture away from your body) and hypo allergenic properties.
Made to be worn, and used, for years to come.
Our Cotton
Soft, breathable, hypoallergenic and durable fibres that help keep you warm in the cold, and cool in the sun.
Made to be worn, and used, for years to come.
Care
Care for our beautiful, natural fibres with a gentle wash, free from harmful chemicals.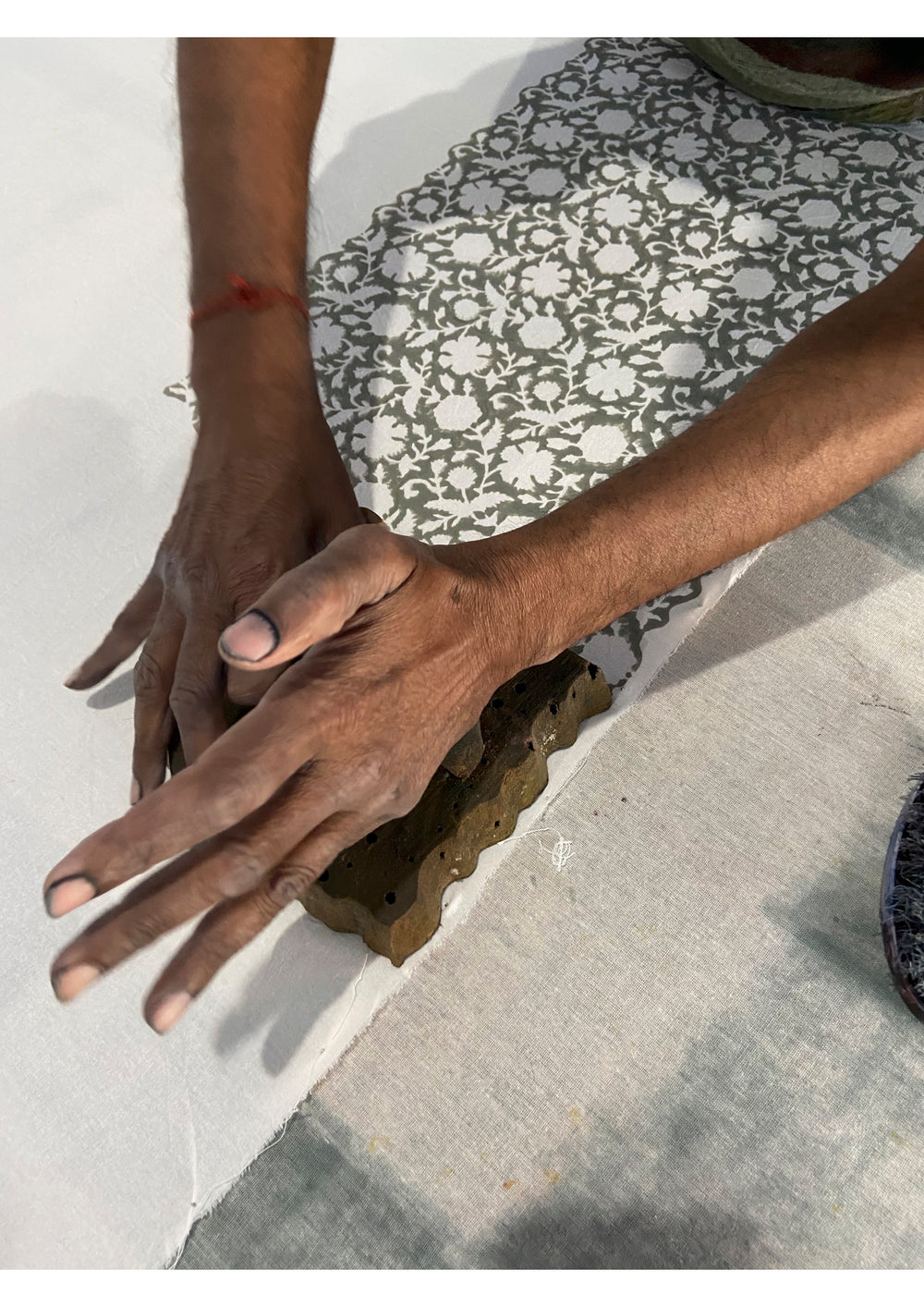 Our Block Printing Design Process
Our Founder Georgia, is the catalyst, designer and taste-maker behind our designs and production process. Georgia works with Pantone colours and is intuitively lead to colours of seasons that she gravitates to. She plays with designs, and often considers scale, repetition and how the piece will scale up from smaller to larger textile pieces. She meticulously plans out the range as a collective story and enjoys layering tones and prints for a unique, finished look in the home.
Once the design is drafted, our carvers in our factory carve the design from a block of wood. Most patterns have 2-4 blocks per print. The colour is mixed by hand, and matched by eye. It takes a full day to mix the colours, and they last for 2-3 days once mixed. The cotton or linen is then cut by hand, and placed in a wire mesh where paint is delicately poured over the material, and a tray of ink is used for block printing. Once dry, fabrics are lovingly landed over to the sewing team, who hand create and stitch our beautiful garments.
Then the process begins once more.
Sustaining A Craft
"It's about sustaining a craft and a method that has been passed down from generation to generation...knowing the men and women who have created your products have a story, and you are now apart of it...."