Our Philosophy
Our mission is to empower and add value to your home, by providing handmade and unique pieces with an inspiring story to tell. We stand for fair trade, handmade, beautiful, sustainable living pieces. Made to a limited run philosophy - from natural and raw materials and processes.
Our collective goal is to;
To support the time honoured skills of ancient artisans.
To provide sustainable, luxury household items.
To honour natural and raw textiles, textures and materials.
To support the work force in third world countries, and provide jobs to those that need them.To educate the world on how to achieve a 'healthy home', through form, space and light. To encourage an end to waste, by offering boutique, forever-kept, limited-run pieces.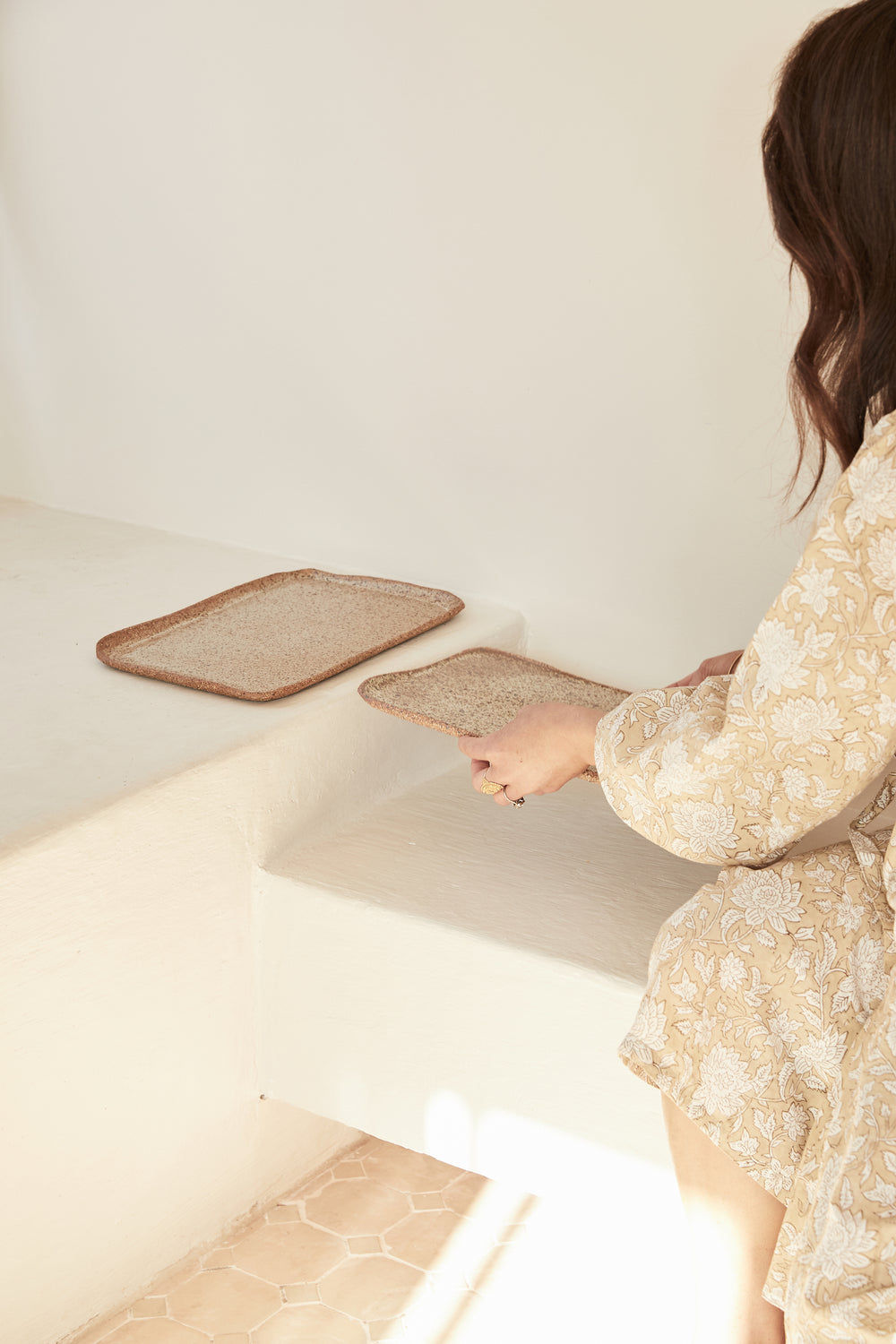 Our Sustainable Practice
For us, ethical practice is being treated with respect. We care immensely about each and every individual who makes part of our manufacturing process, and it's important for us to understand where they come from, their names, and their families.
We care about their craft, which has been handed down for centuries, and we believe we are sustaining these ancient art forms, which are dying out due to the fast pace manufacturing systems in other countries. We love the authenticity of block printing, the raw in-accuracy and that each line colour and stitch has been made by hand. A hand that has his/her own story, an energy that gets captured in the product and expelled when it reaches your home.
Our sustainable practice carries right through the line, from product to packaging. It is shipped to you in re-purposed boxes with fuss-free packaging and recycled print.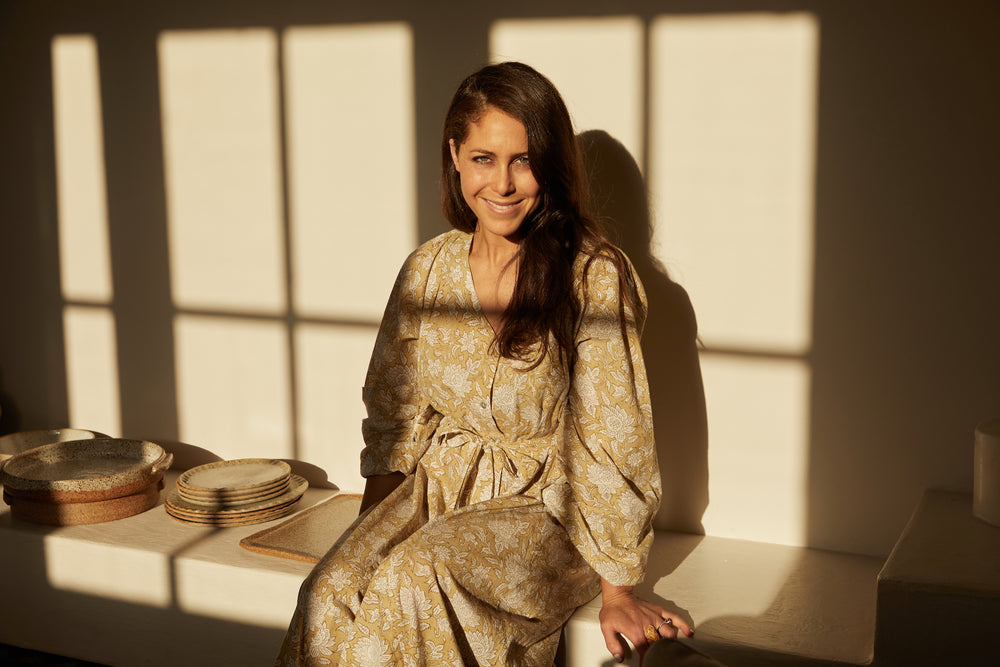 From Georgia
"I also feel strongly about choosing items you love, because for me sustainability goes so much further than only the creation of the product and the material it is made up of. Sustainability for me is the longevity and lifetime of the product. Are you buying something because you are trying to emulate a specific look, or because it spoke to your soul. Buying with the latter at the forefront, means buying products that are timeless for your individual aesthetic needs and requirements, that spark joy and memory. Which ultimately means you hold onto them for many many more years. When you buy products that are in mass by machine (and easily accessible), you don't feel the same commitment to the object and are happy to dispose of it quickly, which goes against my personal principle with sustainable timeless pieces for a home.Timeless pieces for a home are personal.. and should Only speak to the individual finding or buying them."
"This is why I have decided not to hold ample stock and not to always replenish stock of the same object, but rather to focus on  changing the way and the why we shop. Creating a market experience for the end user, whereby I bring the world to you, and show you how you can layer textures and prints in a way that is timeless and beautiful. Not everything will be attractive to everyone, and I like that. AHW is all about expressing your own individual aesthetic and responding to the items that you love, only. That is sustainable design and practice to me."
-
Georgia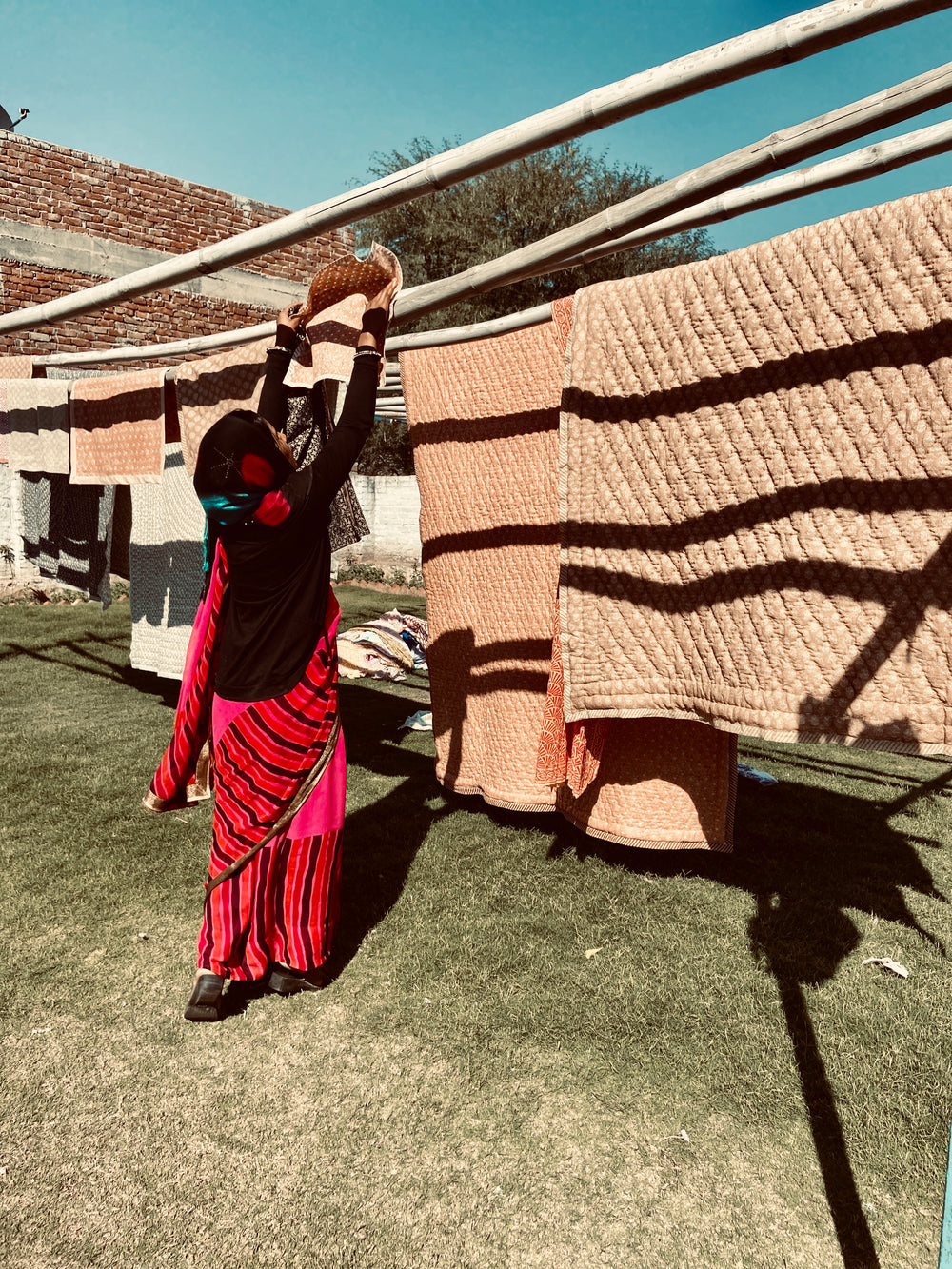 Our Factory
Our factory, located in India, has been hand selected by our Founder, Georgia.
Georgia  selected it based on the kindness of the head owner - it is a family business and we love the way he treats his staff. There is a deep appreciation that he and his father built their warehouse on a land where the staff can inhabit and grow their own fruit and vegetables. The factory has ample amount of natural sunlight, and it is one of the healthier interiors and buildings that Georgia saw throughout her factory selection process. The team is a family, and it's a lovely working environment for all.
OUR WORKERS
 In our manufacturing workshop, we are diligent with checking in on our workers conditions.
Their employment is freely chosen.
They work from 9 or 10am - 5pm.
They receive an hour lunch break per day.
They don't employ any underage persons.
Working conditions are extremely pleasant.
They are well paid and kind to their staff (making chai for everyone 1-2 times a day for their morning and afternoon break)
The property in which the factory sits on allows for some of the staff to stay, rent free, with all utilities paid for.
Sustaining A Craft
"It's about sustaining a craft and a method that has been passed down from generation to generation...knowing the men and women who have created your products have a story, and you are now apart of it...."